Tina Mathanda
Bachelor of Psychology (UWA)
Registered Psychologist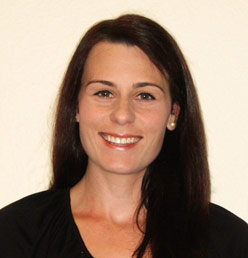 Tina is a Registered Psychologist with extensive clinical experience working with individuals and couples.
Her areas of interest and expertise include:
Relationship issues.
Anxiety and stress management;
Depression;
Self Esteem and Personal Development;
Tina provides clients with a safe and supportive environment in which they can examine past or current events that are causing them difficulties. By exploring these difficulties, clients can see how they may be impacting on their mood, relationships and their ability to achieve goals. With increased awareness, clients have the capacity to resolve difficulties and enhance their sense of wellbeing. Tina works with her clients to develop healthy coping strategies and behaviours that will help them to move forward in their life. Tina seeks to establish a relationship with her clients which is confidential, respectful & non-judgmental.
Tina has been providing counselling to individuals and couples for over 10 years. She is skilled in a range of therapeutic approaches including; Psychobiological Approach to Couple Therapy (PACT), Cognitive Behavioural Therapy, Mindfulness and Psychodynamic Psychotherapy. Tina has worked in both Government and Non Government health services such as the Women's and Children's Health Department, Sexual Assault Resource Centre, Youth Focus, Headspace, ATAPS and Recovre.
Tina provides supervision to Psychologists and other Allied Health Professionals and has run various therapy groups. Tina has also conducted training within hospital, corporate, school and community settings in the areas of managing depression and anxiety, suicide prevention and self harm, sexual abuse and assault.
Fully registered with the Australian Health Practitioner Regulation Agency.
Tina is currently available for appointments on Saturday ONLY.
Medicare rebates may apply.
Please contact me via telephone or email if you would like further information or to book an appointment.
Tina has recently moved practice to Mount Pleasant. Her new contact details are;
P: 0409 469 002
A: 6/17 Ogilvie Rd. Mount Pleasant
E: tina@counsellingwest.com.au
W: www.counsellingwest.com.au


---
Home Page | Ruth Barrett-Lennard | Helen Kemp | Tina Mathanda | Gail Boyle | Contact Details


© 2008 - 2015 The Port Counselling Centre
Counselling Centre in Fremantle, Western Australia
Web Design Perth