Ruth Barrett-Lennard
B.Psych., B.A.(Psych/Edu)., R.N/M.
Registered Psychologist
Medicare Provider No. 4010771T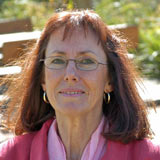 Registered Psychologist
Gestalt Psychotherapist
Nurse & Midwife
Accredited Yoga Teacher
Associate Member of the Australian Psychological Society
Full Member of Friends of Yoga Association
Ruth is a registered Psychologist, Gestalt Psychotherapist, Midwife and Yoga Teacher. She works in private practice in the beautiful harbour port of Fremantle, 15kms from Perth, Western Australia, Ruth also consults in the home when illness/disability or carer responsibilities make travel difficult.
Ruth has a strong background in the nursing profession across a diverse range of areas - medical, surgical, neonatal, midwifery and child health. She is also a committed yoga teacher and practitioner whose personal philosophy and practice integrates modern psychological perspective/skills with the ancient art of yoga. Ruth brings this depth of experience together with her holistic approach in helping her clients deal with a broad range of issues/concerns/crossroads/crisis points, etc.
Therapeutically Ruth works to provide a supportive and non-judgmental atmosphere where clients can feel safe to explore and understand the nature and meaning of their lives and difficulties. With increased awareness, clients have the capacity to resolve difficulties, enhance their sense of wellbeing and have fulfilling relationships. Ruth's approach has been keenly influenced by her four year training as a Gestalt Psychotherapist with the Gestalt Institute of West Australia. She completed this training in 2003. For more information please access, www.gestaltwa.com
Ruth provides counselling and psychotherapy for individuals, couples and families across all aspects of being human. Her special therapeutic interests include; relationship and family issues; separation, divorce and custody arrangements; grief, loss, depression, anxiety, post-natal depression and fertility issues; spiritual development; trauma following hospitalization, chronic and terminal illness, issues arising from physical disability; ageing and life review matters; gay and lesbian issues, gender and identity concerns; childhood trauma and sexual abuse; post-traumatic stress disorder. Ruth is experienced in working within both long term and short term paradigms.
Ruth's clients come from a wide ethnic background including indigenous communities throughout Australia and overseas. Ruth believes that the stories we tell ourselves and share with others hold the seeds of our own healing once we are aware of the gifts they contain.
A GP referral is not necessary, however with the new Medicare initiative of November 2006, clients may now receive a rebate when attending a Registered Psychologist for a limited number of sessions each year. Please discuss this with your GP and obtain a referral letter if necessary, prior to your first appointment. Bulk billing is also available for clients with a health care card and GP referral.
If you would like to discuss any of the above or make an appointment to see Ruth please contact her on the details below.

Please note that Ruth will be away for all of January (2018).
Mob: 0413 127 883
Email: ruthpbl1@bigpond.com
Address: 12 Mouat St (First floor, suite 1)
Fremantle WA 6162


---
Home Page | Ruth Barrett-Lennard | Helen Kemp | Gail Boyle | Contact Details


© 2008 - 2015 The Port Counselling Centre
Counselling Centre in Fremantle, Western Australia
Web Design Perth